S. H. Ho Library at Yuanpei College, Peking University (PKU), was established with the generous donation from The S. H. Ho Foundation, which was founded by Dr. S. H. Ho, the famous philanthropist in Hong Kong. It is aimed at supporting Yuanpei College to continuously explore talent development mode, and to inspire students to excel in their professional fields and play active roles in future society.
The donation and naming ceremony of S. H. Ho Library was held in Room 201 of Yuanpei College on the morning of September 12, 2010. Dr. Tzu-leung Ho, Chairman of The S.H. Ho Foundation and his wife; Prof. Joseph Sung, Vice-Chancellor of the Chinese University of Hong Kong (CUHK) and his wife; Prof. Samuel Sun, Master of S.H. Ho College of CUHK attended the ceremony. Prof. Zhou Qifeng, President of PKU; Deng Ya, Assistant to the President of PKU and Secretary General of PKU Education Foundation; Zhao Wenli, Deputy Secretary General of PKU Education Foundation; Prof. Xu Chongren, Dean of Yuanpei College and some other members of Yuanpei College also attended the ceremony.
S. H. Ho Library was born to be extraordinary. As students of Yuanpei College have the freedom to choose any major they want, even roommates could have very different cultivation schemes and daily schedules. Thus, students of Yuanpei College need places like S. H. Ho Library where a cozy study environment could bring them the sense of community they are eager for. And it was what S. H. Ho Library was planned for. S. H. Ho Library is also well-known as "Yuanpei Study" to students. A "study" is a part of the "home", and the name, "Yuanpei Study", expresses the wish that S. H. Ho Library will become a place that is warm, comfortable, and wonderfully homely. Carrying the great expectations of students of Yuanpei College, S. H. Ho Library has been always pursuing this main goal.
S. H. Ho Library has a mature management system and a volunteer team that is continuously growing. Under the idea of autonomous operation and self-management, the sublibrarian, the assistant librarian and library staff are all hired from student volunteers of Yuanpei College after job competition. The volunteers are actively engaged in and fully committed to the construction and management of library, in every work and at every stage. In this sense, S. H. Ho Library, a unique library of Yuanpei College, is also a place for students of Yuanpei to take part in volunteer work with a sense of ownership.
At S. H. Ho Library, volunteer work is centered on "books", which are the core of the library. With respect to book acquisition, volunteers will collect suggestions from all members of Yuanpei College to better fulfill their real needs. On library management, S. H. Ho Library will provide professional trainings on book coding and shelving for new volunteers so that they can well handle the daily operation of the library. To meet the book loan demands, volunteers of S. H. Ho Library are organized to be on duty in turns. Some volunteers further took advantage of their expertise and interests and specially developed a book loan system for S. H. Ho Library, which enabled more efficient organization and management of book information.
Under the principles of "Our rights, our responsibility" and "Equal treatment, mutual respect", volunteers of S. H. Ho Library help build up an atmosphere of "One for all and all for one" on scholarly research and exchange of ideas. The library provides a platform with equality and freedom for volunteers to pursue their passions and wins much support and love from students of Yuanpei College. Book crossing is a popular activity regularly taking place in the library. Beyond interchange of books, it becomes a channel for the sharing of spiritual wealth and fosters a sense of belonging and friendship.
The establishment of S. H. Ho Library has witnessed the very first dreams of Yuanpei College and its great efforts in the past decade. Here we are particularly grateful to The S. H. Ho Foundation for the great support it provides for the library. We believe that for S. H. Ho Library, tomorrow would be better!
Opening Hours:
08:00-23:00, everyday
On official holidays or during winter and summer vacation, the opening time will be otherwise notified.
Address:
Turn left at the east end of the Floor B1, Building 35. (Go down the stairs. Turn left and left again.)
Contact Information:
Email: yuanpeilib@163.com
Wechat account: Yuanpei Library
Current Management Team of S. H. Ho Library (the 10th):
Librarian: Wu Yue
Sublibrarian: Hu Shiyun
Personnel Assistant: Zhou Xingyu
Interior Union Assistant: Liu Ruijie
Operation Assistant: Wang Zihan
Mascot of S. H. Ho Library: Library Rabbit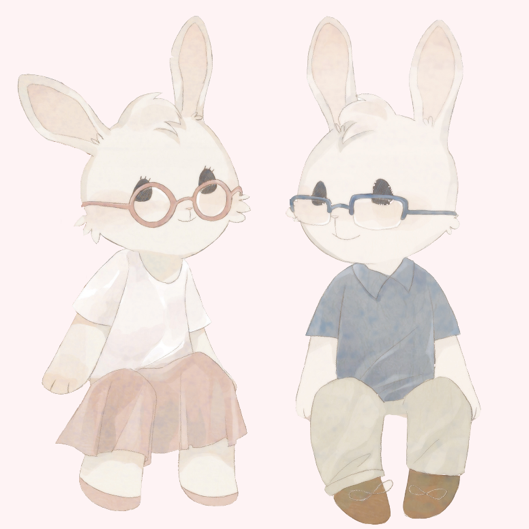 Logo of S. H. Ho Library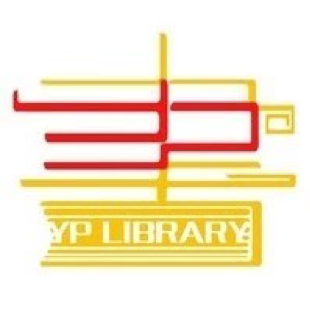 S. H. Ho Library's Interior: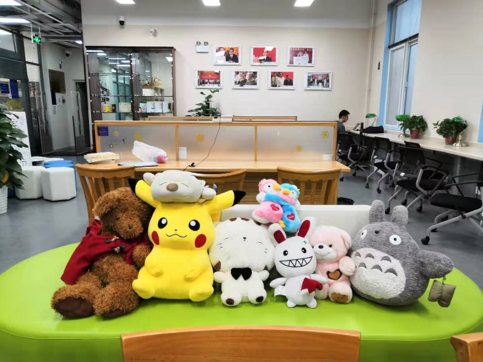 Study area and rest area